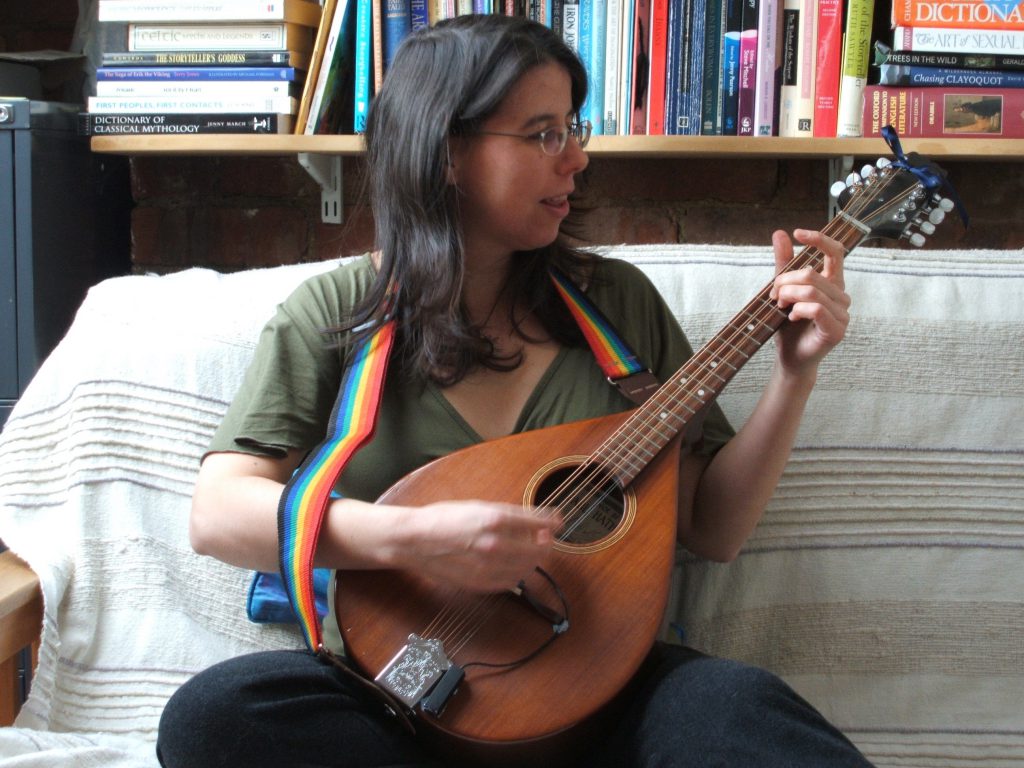 I am a singer-songwriter and fiddle player, happiest improvising or playing folk music. Over the last 13 years I have been in a steady musical partnership with a band Kismet, although I recently had a very exciting fling  with some amazing acting improvisers for a show in Battersea Arts Centre: Permission Improbable.
In 2003 I released a solo album, She Is Gold.  Click the play button below for a listen to the title track.
"Sometimes, all you can do is lie down on the earth, and wait for the river to come through"
She Is Gold
And here is one to join in with: Child of the Earth
She is Gold is available to buy from my shop.
"liltingly mellow, peaceful and serene . . .like being in a sea of gold" Audience